Band Bios
Stealin' the Deal has been described as a "Full Tilt Country Band with a Rockabilly Heart..." and their shows and music live up to that mantra. The band has been a mainstay in the northern Virginia country music scene since 2009 and they've played and continue to book shows at many of the better known country venues in the Washington metropolitan area.  Stealin' the Deal's music is a well crafted blend of traditional and outlaw Country, Honky Tonk, Rockabilly, Western Swing, and most everything in between. Boasting a lineup of veteran musicians with varied and eclectic backgrounds, the band blends these influences to produce a sound and country music show that inspires good old country dancin'. The band is all about making good country music that gets you up outta your chair and having fun every time out.  
Rocky Jackson: Lead Vocals, Guitar.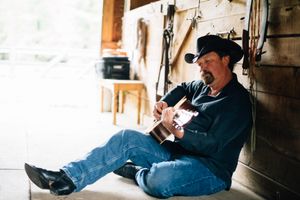 Rocky is a Virginia native, raised on his father's musical influences like Buck Owens, Merle Haggard, and the Seldom Scene, mixed with his mother's Motown influences like Aretha Franklin and Diana Ross. It was this eclectic blend of country, soul, and R & B that formed Rocky's abiding love for all kinds of music along with the desire to perform. By his early 20's he had formed bluegrass bands, singing the likes of the Stanley Brothers and The Country Gentleman. in the early 1990's Rocky and his brother Chris formed The Stray Bullet Band and in his spare time Rocky wrote music reviews for Country Plus, a publication promoting local bands.  Fast forward a few years: Rocky and three old friends finally agreed it was time to get serious about music, and not long afterwards Stealin' the Deal was formed. The band hit the Northern Virginia bar circuit, including rotations at the former Sunset Grill. The current band line-up is a strong bunch of veteran, emotionally handicapped players looking to have fun playing together in as many interesting venues as possible. Our personal motto is, "Full Tilt Country with a Rockabilly Heart" - till we drop! 
 

Estel Dillion: Drums.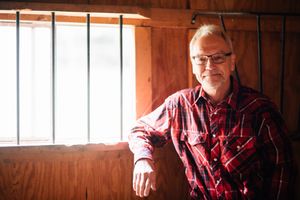 Estel Dillon has been playing drums since childhood, and his influences include great percussionists such as Ringo Starr, Ron Tutt, Buddy Rich, Billy Cobham, Ginger Baker, and Tony Williams. Playing in bands throughout high school and college, Estel spent a year studying jazz at North Texas State University before graduating with a double major in communications and music from Virginia Tech.  He spent several years "on the road" playing all over the United States with a variety of groups: rock, jazz, big band, Broadway, supper club floor shows and disco music. Of note, Estel performed with the Roanoke Symphony under the baton of conductor Arthur Fiedler, he has backed up singer Vic Damone, and performed with jazz greats such as guitarist Randy Johnston and pianist Steve Kessler as well. Some of Estel's most memorable performances include appearing on the Dinah Shore show, and performed in Germany for six weeks on a USO tour. After moving to the Washington D.C. area in the early eighties, Estel took a break from music to concentrate on his career job at NBC News. In 1995, he got the music bug again and began playing on the wedding band circuit, with groups such as Legacy, Kaleidoscope, and entertainer Tom Saputo's bands. 

Dave Paddock: Guitar, vocals.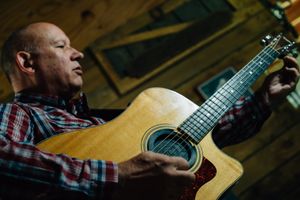 Dave Paddock has been playing guitar more years than he would like to recall, and that vast experience combined with his God-given talent is clearly evident from the first note to the last of one of his fiery leads! He is truly a "Master of the Telecaster", and he calls his unique talent into action every time he plays.  Dave has played in many bands over the years, performing various musical genres from bluegrass, to rock, to rockabilly, and including the current eclectic mix performed by Stealin' the Deal. Having studied lead guitar under world-famous "Tele-master" Bill Kirchen (of Commander Cody "Hot Rod Lincoln" fame), Dave is a remarkably talented guitar slinger with great instincts, and an awesome team player. He joined the band back in 2012, and he brings a remarkable skill set and musical sensibility to the band. 

 




Ron McNuss: Pedal Steel.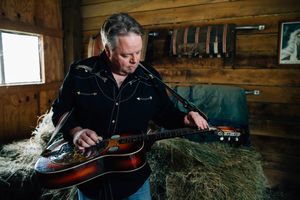 Ron's musical career has spanned over 30 years, primarily in country, but also rock (oldies, classic, southern, and rockabilly), blues and top 40s music. While he has been known to play guitar and bass from time to time, his preference is the pedal steel. In the early 1980s, Ron had the privilege of studying pedal steel under the fine tutelage of the late Buddy Charleton (of Ernest Tubb fame). Ron currently performs in the Washington DC Metro area with Stealin' the Deal  and Billy Clements and the Pickups, though he is often asked to sit in with other notable local bands. Ron  has performed with the Folsom Prisoners, Michelle Renee Band, Cowboy Angels, 85 South, Lonerider, Certified Country, and Restless Country to name a few. During that time, he's also been involved in several other projects, including event bands, demo and studio work.






Kenny Rosen: Fiddle, Piano. Kenny likes an air of mystery about him.  Let's just keep it that way.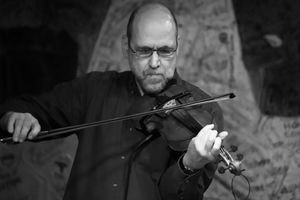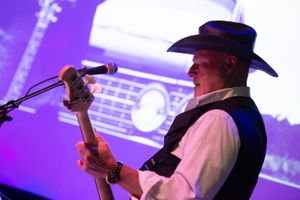 Russ Norris: Bass guitar. Except for a couple of years attending college and playing in bands in Norfolk, Russ has played music in Northern Virginia since he was a teenager.   His experience includes playing blues, swing, rock and roll, R&B, rock, punk, classic rock and top 40 in a number of different bands.  His principle influences are Americana based music, blues and rock.  Russ' brings his formidable experience, drive and passion to Stealin' the Deal's rhythm section.